Wales Covid pass: Extension to cinemas and theatres agreed by Seneddon November 9, 2021 at 8:28 pm
Covid passes will be extended to cinemas and theatres in Wales after Plaid Cymru backed the plans.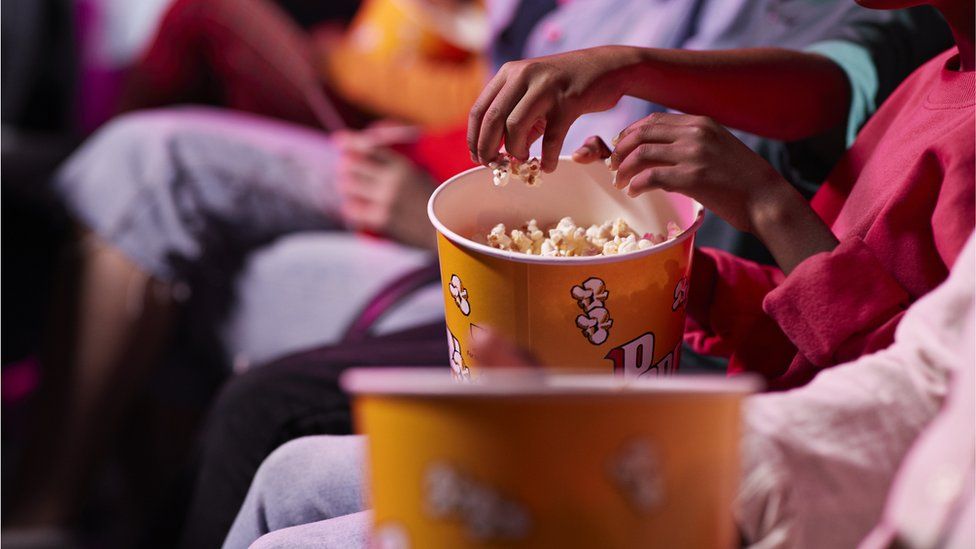 People going to cinemas and theatres in Wales will be required to show a Covid pass after the Welsh government won a vote in the Senedd.
Currently, visitors to nightclubs and large events have to show they are fully vaccinated, have tested negative for Covid or have recently had the virus to enter.
From Monday, it will be extended to cinemas, theatres and concert halls.
Labour ministers won the vote after Plaid Cymru backed the plans.
The new law passed with 39 Members of the Senedd voting for and 15 against, with the Welsh Conservatives and Liberal Democrat Jane Dodds opposed.
On Tuesday night, Big Brother Watch, a civil liberties campaign, said it was starting legal proceedings against the Welsh government, calling the scheme "authoritarian, invasive and unevidenced".
But Labour said the Covid pass was popular and Health Minister Eluned Morgan said the extension was designed to keep cinemas and theatres open over the winter months.
Hundreds of protesters gathered on the Senedd steps in Cardiff Bay on Tuesday, amid concerns the passes unreasonably restrict personal freedom.
At the time the Welsh government – which holds exactly half of the 60 seats in the Senedd – had faced defeat with the whole opposition, including Plaid, against the plans.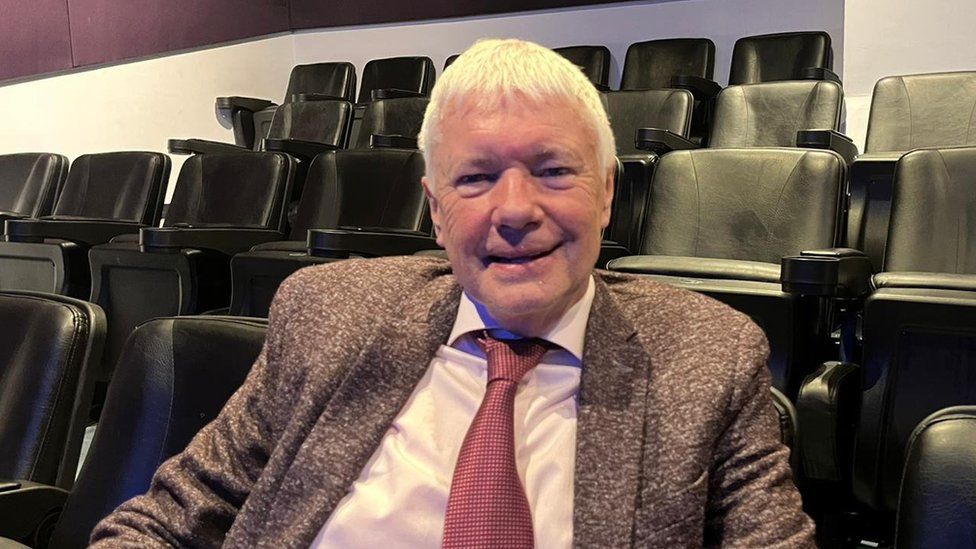 The planned extension had divided opinion among those working in cinemas and theatres.
Cardiff Bay's Wales Millennium Centre said it welcomed any moves that would ensure the safety of its audiences and allow it to remain open, particularly before Christmas.
Steve Reynolds, director of Picturedrome Cinemas, which runs Maxime cinema in Blackwood, said he felt cinemas and theatres were being "singled out".
He worried about the impact it could have on the trade: "Cinemas won't survive if they have a dramatic fall in business".
Public Health Wales gives the latest seven day average Covid case rate as 527.7 per 100,000 people.
But Ms Morgan told a Senedd debate the case rate was still "very high" and has been increasing in some areas.
"Our aim is to avoid having to close sectors or reintroduce restrictions," she said, claiming "the vast majority of the Welsh public are with us".
Conservative constitutional spokesman Darren Millar said there were "many ethical and equality issues with Covid passes", repeating concerns that results from lateral flow devices are self-declared.
"You can swab your dog and put its result in that system and still get your vaccine passport to be able to attend any event, nightclub, cinema theatre or anywhere else, it is ridiculous."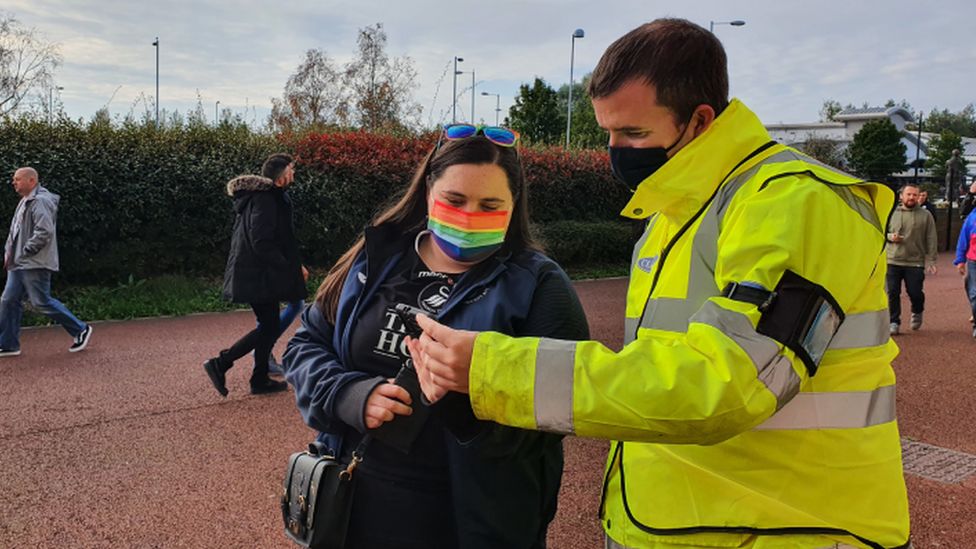 Plaid health spokesman Rhun ap Iorwerth indicated last week that Plaid was likely to back the extension, but the party's stance was not confirmed until Tuesday lunchtime.
He said: "Plaid Cymru has made it clear throughout this pandemic that we'll support evidence-based actions that can help limit transmission and keep the people of Wales safe.
"After examining the evidence, including that provided by the Welsh government, we are willing to support extending the passes to help mitigate the transmission of Covid."
Welsh Liberal Democrat leader Ms Dodds said her opposition was "foremost" about "the lack of evidence".
She told the Senedd she had still not received any evidence that the passes "work to reduce transmission or to improve the uptake of the vaccine".
The parties have been discussing working together for months, as Labour lacks an outright majority, but they are not expected to enter a formal coalition.
Nightlife industry group NTIA, which has opposed the Covid pass scheme from the start, said cinemas and theatres would experience "significant challenges".
Chief executive Michael Kill added: "There is a huge concern throughout the hospitality and night time economy sectors that Welsh government will take this even further to encompass more businesses, which without a doubt will cripple the industries involved."